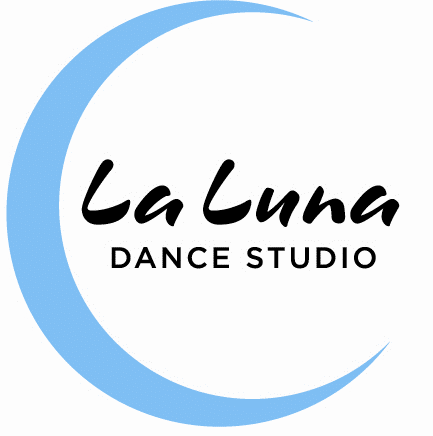 ​La Luna Dance Studio
Teens & Tots Dance Program
Q: What programs do you offer?
​
A: Our TNT (Teens & Tots) Program offers the following dance disciplines: Early Dance, Ballet, Pointe, Tap, Jazz, Lyrical, Contemporary, Hip Hop and Salsa. In addition, we have a Dance Company for our more serious dancers, which provides the opportunity for community performances and travel to local competitions.
Q: What is the age range and experience necessary to participate in your programs?
A: No experience is necessary in any of our dance programs. La Luna offers dance classes for students ranging from age 3 -18 years, in all different levels. It is our goal to provide your child with a dance class in which they feel comfortable while still being challenged. If the child is younger then 3 but is potty trained, they will be accepted into the dance program.
Q: Does my child need to audition to get into the program?
A: La Luna does not require auditions for our regular classes. Dance class placement is done at the discretion of the program faculty at the time of registration. Placement is based upon age, ability, and experience. All children are accepted into the dance program.
​
*Dance Company Classes (Competition Teams) do require an audition.
Q:What type of commitment is expected?
​
A: TNT Dance Program is a 10 month commitment with dance classes running from late August through late June.
A commitment to dance class attendance is extremely important for a young dancer's progress. Excessive absences are not allowed. Students with excessive absenteeism will be asked to leave the school and/or may not be allowed to participate in the recital. Students with 10 absences or more will be dismissed from the program.
Children may withdraw from any/all dance classes up until December 22nd with no penalty. After that, there is $100 per class early termination fee for each dance class dropped after December 22.
Q: How will I be kept informed of holidays, school closings, and other information regarding the dance program?
​
A: Parents are encouraged to read TNT Newsletter, our email newsletter, with all the latest news. Newsletters are sent on average once every month.
Q: Am I allowed to watch my child in class?
A: All dance classes are closed for viewing so that teachers and students can retain their focus without distraction. Parent Observation days are held twice during the season when we encourage parents/guardians to observe their child's dancer classes and see the progress they have made!
Q: Do you have a Recital?
​A: Yes, all programs end their 10 month session with a Recital where friends and family are invited to attend. The Recital allows students the chance to display what they have learned throughout the year in dance class. Our Recital is a 3 day event ( a dress rehearsal and 2 shows), and all students are expected to participate. All students are required to purchase costumes for the recital at additional cost. 2020-2021 costumes are $85 per costume plus tax (Extra Large adult costumes may require an additional fee).