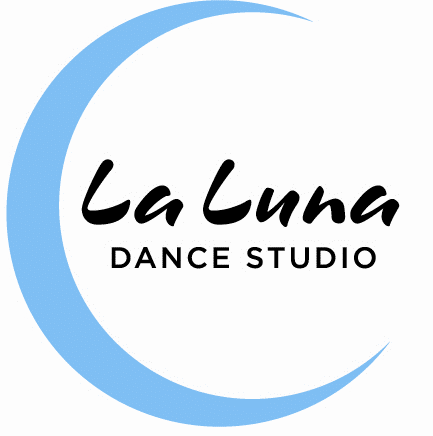 ​La Luna Dance Studio
Teens & Tots Dance Program
Recital & Picture Day Information
2021-2022 RECITAL - SAVE THE DATE!
Monday, June 20, 2022 - Dress Rehearsal
Tuesday, June 21, 2022 - Show #1
Wednesday, June 22, 2022 - Show #2
​
*Dates shown are tentative. Recital Dates and Location will be confirmed as soon as possible.
Recital Costumes, Hair, & Make-up
Costumes
Recital Costumes are ordered in December and will be distrubuted in dance class as soon as they arrive. While some costumes may come in as soon as January 1st, others may not arrive until mid-March. All costumes will be here in time for Picture Day and the Recital.
Although rare, if alterations are needed after Recital costumes have been distributed, they will be the sole responsibility of the student's parent or guardian. There will be a $5 exchange fee for all size changes.
We recommend hanging your Recital costume in safe place as soon as you take it home to release any wrinkles left from packaging. Do NOT wait until the Pictue Day to unwrap your costume, as it will be wrinkled! Costumes are not meant for dress-up and should only be taken out for Picture Day and the Recital.
We also recommend writing your child's name on all dance costumes, dance shoes, tights, and accessories so that they do not get lost or mixed up.
Hair & Make-Up
All female students must wear their hair in a bun, with all hair pulled back off of the face. Female students are required to wear make-up for the Recital. (Red or pink lipstick, blush, eye shadow, and mascara)
For boys, a little blush works well.
Recital Drop-off,
Dismissal, and other General Policies
Upon arrival to Dress Rehearsal and the Recital, parents or guardians should bring their child to the dancers' check-in table, where they will be escorted to the dressing areas by our recital staff.
During the Dress Rehearsal ONLY, students will be permitted to leave and go home, or sit and watch the rest of the show in the audience after they have finished performing all of their dance(s).
During both Recital Shows #1, and #2, ALL DANCERS must remain backstage for the entire show.
​
All students will participate in a Finale and final bow, and will be dismissed from the stage by their class immediately following the show.
These policies are set forth for the safety and well-being of our students. We truly appreciate your cooperation!
Absolutely NO:
Food or Drink permitted in the Auditorium

Smoking or Alcohol permitted on School Grounds

Video-taping, flash photography, or cell phones cameras permitted during the show. (You may video during the Rehearsal Only.)

Students permitted in the lobby or auditorium areas until they are dismissed at the end of the show.

Guests, visitors, or family members permitted backstage (These are private dressing areas, please be respectful of the dancers' privacy.)
There is assigned seating at the Recital. You must be present at the time you purchase tickets in order to pick your seats.
Recital Volunteers, before anyone else, will have the 1st opportunity to purchase recital tickets. (By appointment only)
Tickets for Early Registrants (Students who signed up from June 27, 2021 - August 29, 2021) will go next. During April, you will receive a big Recital Info Packet, which will have your specific Ticket Purchase date and appointment time listed. Appointment times are determined by the order in which students registered for the Fall Season. The earlier you register, the earlier you will be able to purchase tickets. T
For ALL other students, and the general public, Recital Tickets will go on sale starting Monday, May 16, 2022.
​
Please note: Accounts must be current and in good standing before you will be permitted to purchase tickets or participate in any Recital activities.
Dress Rehearsal Ticket Policy
Only 1 parent or guardian per student is permitted to attend the dress rehearsal. Please, no younger siblings who do not dance! Extra Dress Rehearsal attendees will need to purchase a ticket at full ticket price.
This year, our recital will consist of 3 evenings:
​
1. Dress Rehearsal - All students are present
2. Show # 1, performed by Cast #1
3. Show # 2, performed by Cast #2
​
Due to the large number of classes and solo/duet opportunities that we offer, not all students will perform on the same evening.
​
Please be sure to consult the line-up to make sure you know which night(s) your child/children are performing.
Anyone interested in volunteering to help backstage is welcome! La Luna relies on the help of many dedicated volunteers to provide a high quality performance experience for our students. There are many positions available, such as Class Moms, Student Check-in, Concessions, Ticket Booth, Ushers, and Security.
Your child is a direct beneficiay of the volunteer effort, we hope you will consider becoming a part of our volunteer pool!
​